Final Cut Studio Project Asset Info Window
You can view a Motion, Soundtrack Pro, or DVD Studio Pro project asset's info window
by double-clicking a Final Cut Pro project asset (or Control-click the asset, then choose
Get Info from the shortcut menu).
21
Chapter 2
The Final Cut Server Interface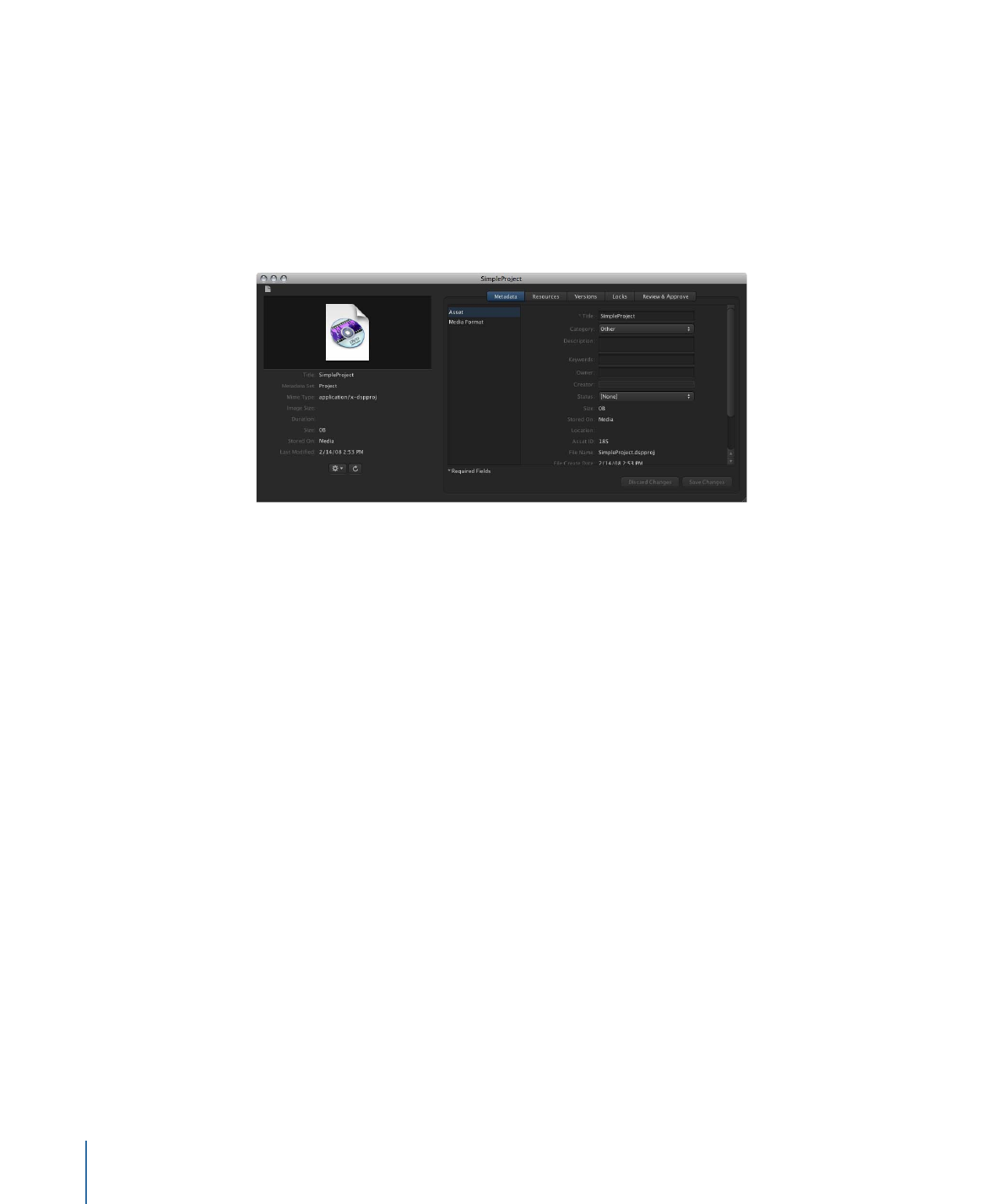 When Final Cut Studio project files are uploaded to Final Cut Server, the asset that is
created for the Final Cut Studio project represents only the project file. Unlike Final Cut Pro
project assets, the Final Cut Studio project asset does not contain a list of the media linked
to the project.
A Final Cut Studio project asset info window includes Metadata, Resources, Versions,
Locks, and Review & Approve panes. You can view the information in each pane by
clicking the pane's button.
See
Working with Final Cut Studio Projects
for more information about Final Cut Studio
project assets.