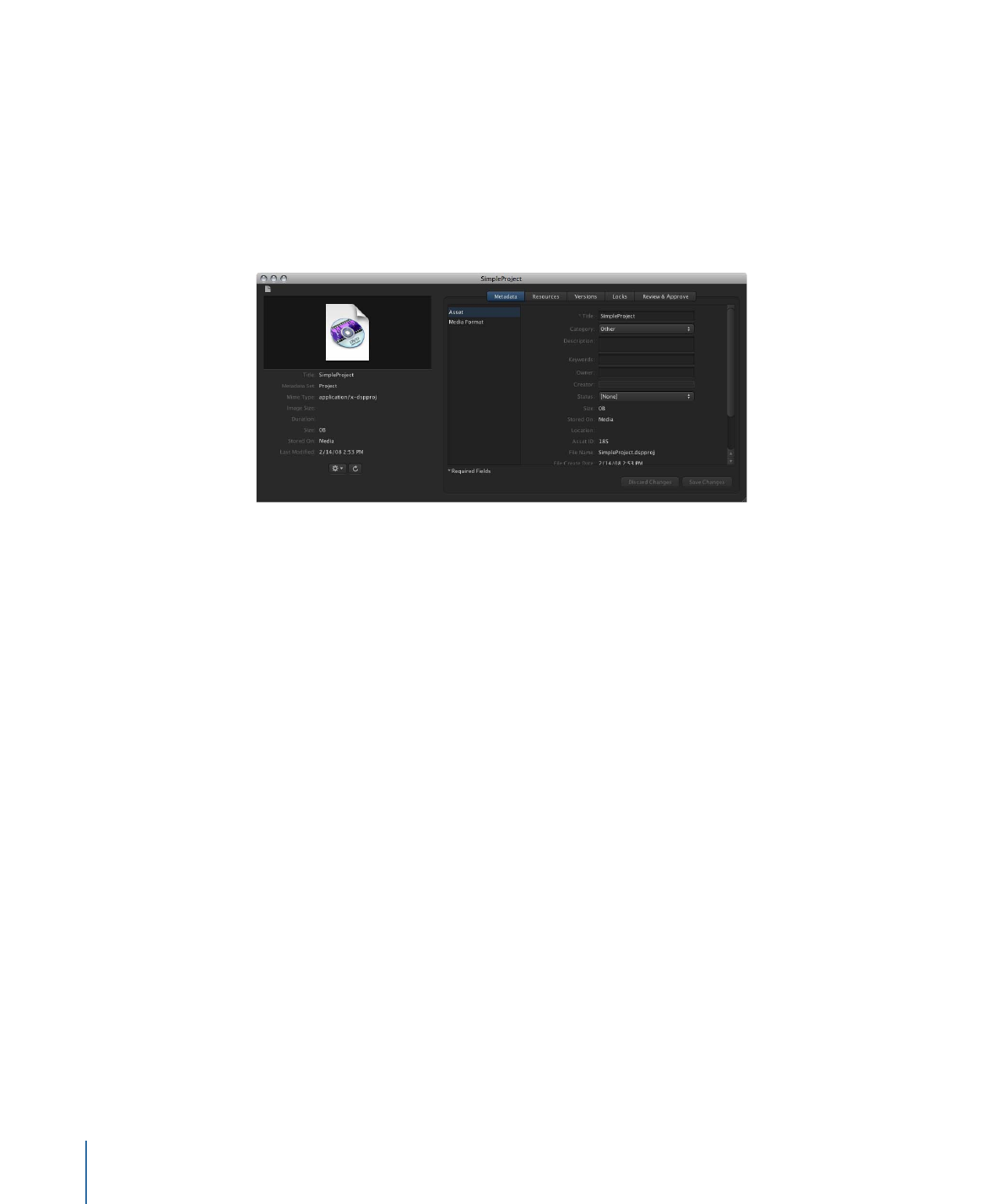 Production Info Window
In Final Cut Server, you can use productions to group related assets. If you click to open
the Productions pane at the top-left area of the Final Cut Server main window and then
double-click one of the productions (or Control-click the production, then choose Get
Info from the shortcut menu), that production's info window is displayed.
22
Chapter 2
The Final Cut Server Interface
The Assets and Productions pane shows all of the assets contained in the production; the
Metadata pane shows the production's metadata.
The path describes the
production's location.
Click a button to display
more information about
the production.
This production
contains two alias files.
See
Organizing Assets in Final Cut Server
to learn more about productions.